Mooble Houses are small homes on wheels, known throughout the world as "tiny houses", with their adorable charm and functionality creating an instant attraction… The advantage of being mobile is that you can make just about anywhere in the world your home.
The following portable Mooble Tiny House models are built on AL-KO twin axle chassis, which generally vary between 4.5 & 6.75 meters in body length meaning they are legally allowed to be towed on the roads.

These modern well designed and built tiny houses will certainly stand out from the crowd at any glamping, holiday park, campsite or even garden you may want to pitch them.

Our first demonstration models will arrive in September 2022, if you would like more information in the meantime then please visit our Mooble website: www.mooblehouseuk.com
---
Mo.1-635L Highline
The Mo.1-635L Mooble Tiny House model combines living and sleeping areas within this stunning single unit, with an ergonomic loft floor located above the kitchen and washroom area.

Body Length: 6.35m
Berth: 4
From: £59,231
---
Mo.2-675 Highline
The Mo.2 675 Highline Mooble Tiny House models sleeping and living areas are designed as separate spaces. The continuity of the furniture with its ability to transform into different functions are adopted in the design philosophy.
Body Length: 6.75m
Berth: 4
From: £57,951
---
Mo.2-675V Highline
Mo.2 675V Mooble Tiny House model is an open plan variation of the standard highline, offering a great abundance of natural light through the Velux window and rear patio doors which also create a great focal point.

Body Length: 6.75m
Berth: 4
From: £57,951
---
Mo.4-450 S Home Office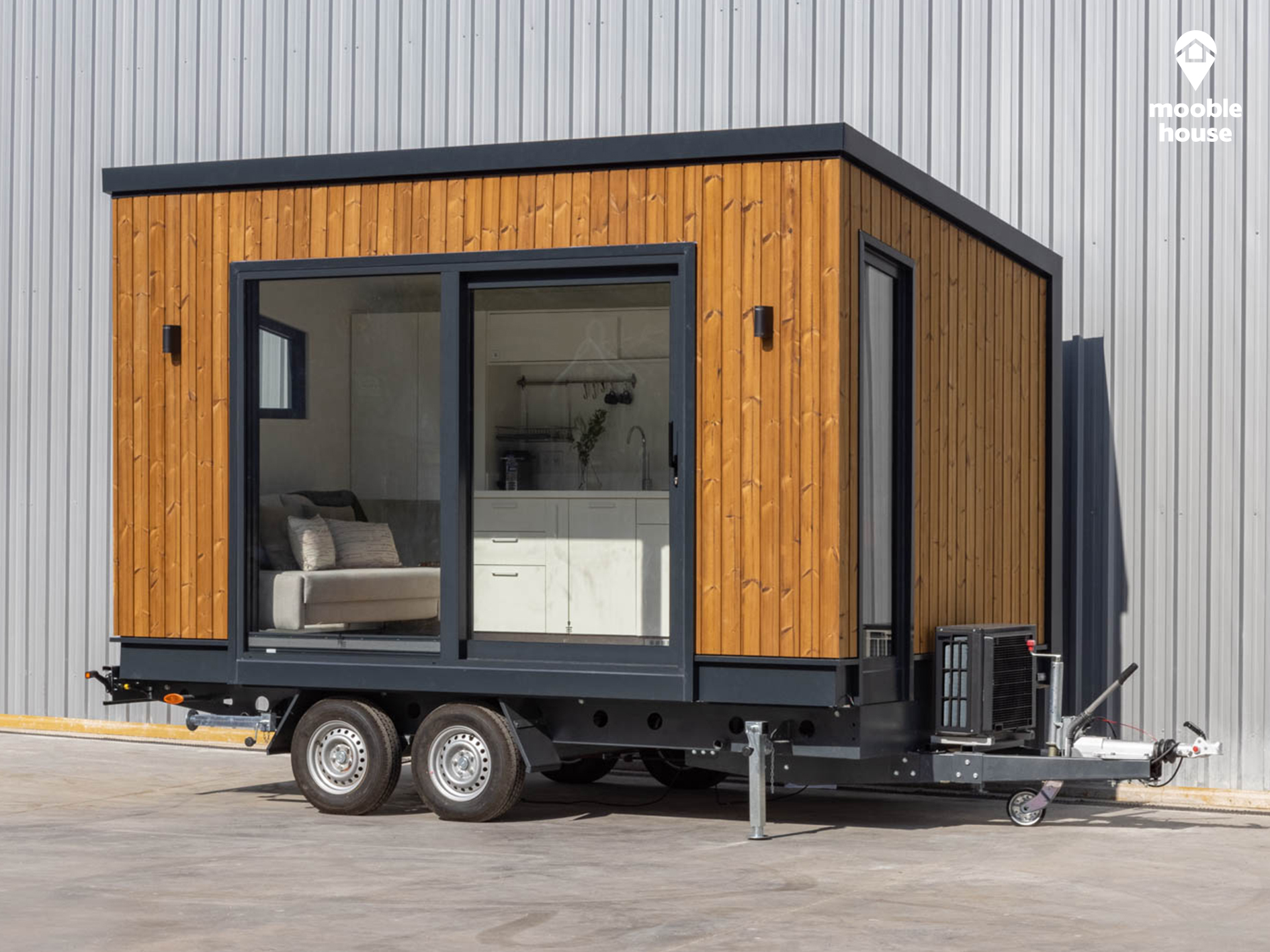 Mo.5 450 S portable Tiny Mooble office is an alternate version of the standard Highline addition providing an ideal workspace.

Body Length: 4.5m
Berth: 4
From: £44,507
---
Mo.5-450 Highline
The Mo.5 450 Mooble Tiny House is designed for those who seek a compact solution, for example, an extra living space in your garden or driveway. With a wooden clad exterior on the sides and metal on the front and rear, giving it a an ultra modern look.

Body Length: 4.5m
Berth: 4
From: £48,067