Caravan & Motorhome Tracking Devices
A Caravan or Motorhome tracker is a great way to give you that extra piece of mind, with Caravans and Motorhomes being a huge investment which can hold a lot of sentimental value to you and your family.
Phantom
Phantom have been providing tracking solutions for nearly 15 years. Priding themselves on ensuring that their Tracking Systems provide you with the best quality service and the most value for your money.
Phantom PRO 3 Caravan Tracking System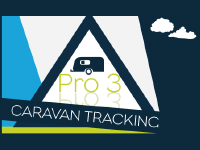 Phantoms reputable Pro 3 System has been designed and specialized to provide the highest level in Caravan security.
Providing you with a Thatcham Approved (Cat 6) Tracker that should also help you gain a discount on your insurance premiums.
On discovery of a theft, their 24hr Call Centre will contact you to ensure the safety of your vehicle, if you find that it is missing they will then liaise with the Police to ensure the prompt recovery of your vehicle.
View your caravans location
Anywhere you go (with an internet connection).The Pro 3 device will pinpoint the caravan or motorhomes location to within an 8-foot range of accuracy allowing you to check and ensure your caravan is safe where ever you are.
Please Contact Us for up to date pricing and subscription costs.
---
Phantom Sentinel
Motorhome Alarm and Tracking Combo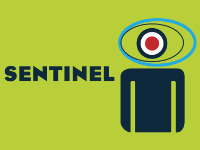 Sentinel is an Alarm and Tracking system combo with both Thatcham category 1 and Thatcham category 6 accreditation. Designed to provide you with the highest levels of security possible for your motorhome.
With Sentinel, you will have access to the MyPhantom App on the web, your mobile device and or tablet so you can check the location of your motorhome while on the go. Phantom look to update these regularly to provide you with the best possible level of security and level of quality and service possible.
Protection
Unfortunately, motorhomes will always be a popular target for thieves, both for their high value and your increasingly expensive contents! With Phantom's Sentinel system, wherever you keep your vehicle you'll know it's safe, secure and monitored round the clock, day and night.
Remotes
The Sentinel system can be installed into any compatible motorhome or camper van and is designed to use the vehicles remote keys plus the keyfob supplied. Canbus integration, where fitted, gives access to all the vehicles alarm sensors as well as enabling features such as remote locking and unlocking for your motorhome. A master override key is also provided, this can be used to customise the operation of the alarm and provide features like perimeter protection.
Please Contact Us for up to date pricing and subscription costs.
---
Automatrics MTrack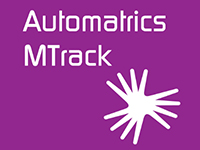 Automatrics are service providers for a unique line high functionality theft recovery tracking devices. These covert trackers are installed all over the world. Their long-life battery powered tracking devices can be discreetly hidden by owners and will remain in a stealth non scan-able mode, preventing criminal detection. They then remotely active, live track and recover virtually any asset.
Automatrics is the only Stolen Vehicle Recovery (SVR) provider with a replaceable battery to have the prestigious "Police CPI Secured By Design" UK police approved specification. Our police partnerships stretch further having a UK national and International agreement with the National Vehicle Crime Intelligence Service (NaVCIS). Automatrics has a 98% recovery record, and we are the proud winners of several innovation awards having managed intercontinental tracking projects for the BBC, Greenpeace and many others.
£690 including VAT & Fitting
Ask about our Caravan & Motorhome Tracking Devices