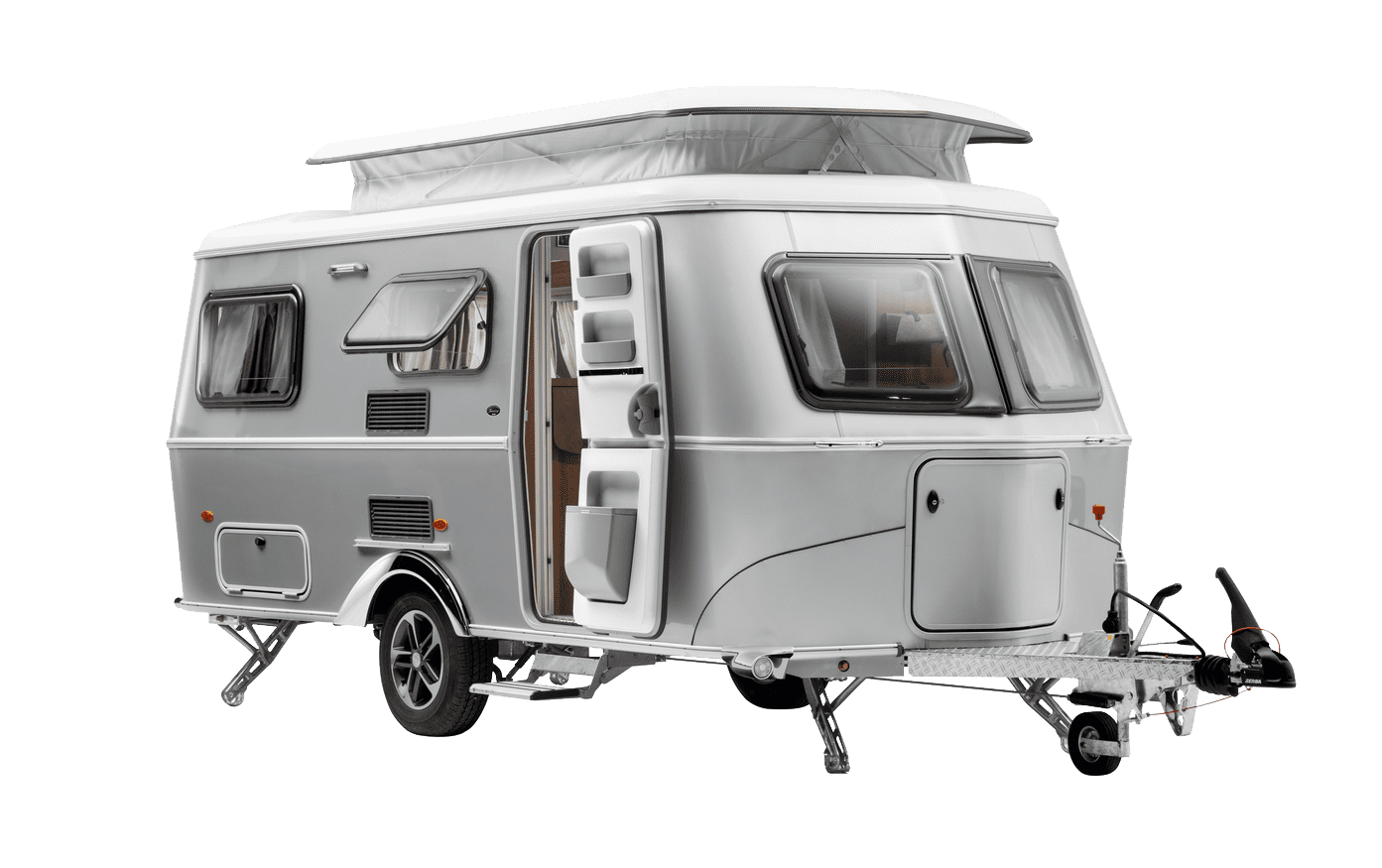 FREE MOTOR MOVER OFFER!
Take advantage of our limited-time special offer of FREE MANUAL MOTOR MOVERS with all new ERIBA Touring Caravans, or upgrade to automatic for just an additional £200!*


Embrace the joy of exploration with the ERIBA Touring 540, an embodiment of timeless elegance paired with unrivalled practicality. Perfect for those who demand style without compromising functionality, this caravan promises to elevate every travel escapade.
Streamlined Aesthetics & Performance
The Touring 540's sleek and aerodynamic design doesn't merely serve as an eye-catching aesthetic. It's meticulously crafted to ensure superior towing performance, allowing for smooth travels and a commanding presence wherever it stands.
Lavish Interiors & Communal Comfort
Stepping inside reveals an interior that blends spaciousness with impeccable design. The welcoming seating area offers a comfortable haven, perfect for relaxation or sociable moments. It's more than just a space; it's a venue for making memories.
Gourmet Adventures in Compact Spaces
The kitchenette, while compact, showcases efficiency and smart design. Equipped with a 2-burner hob and an 81-liter absorber fridge, including a freezer compartment, it meets most culinary needs for on-the-go cooking. This thoughtful provision ensures that you can still indulge in delightful meals, no matter where your journey takes you.
Tranquil Nights & Refreshing Mornings
Ensuring that the journey is as restful as the destination, the Touring 540's sleeping area is a cocoon of comfort. Each night spent here promises tranquillity, ensuring you're reenergised for the day's adventures.
Modern Amenities in a Mobile Abode
The caravan's washroom stands as a testament to ERIBA's commitment to comfort. Fitted with a toilet, sink, and an optional pull-out shower head, it guarantees that the comforts of home are never too far away, even on the most remote adventures.
Smart Storage & Organised Living
With a genius approach to space utilisation, the Touring 540 comes equipped with intelligent storage solutions. Its strategic layout ensures every item has its place, making organisation effortless and travel clutter-free.
Durability, Stability & Peace of Mind
Constructed with precision, the Touring 540's lightweight design is complemented by a robust chassis. This combination ensures stability and longevity on all terrains and in all conditions.
540 Legend 360 Tour
The 360 image above is for guidance only - Legend model shown...Upholstery selection may differ from UK models.
The ERIBA Touring 540 is available in the following finishes
Carra White in Hammer-tone (Standard)
White & Silver Smooth Metal
Crystal Silver Smooth Metal
Nugget Gold & White Smooth Metal
Tango Red & White Smooth Metal
Harbour Blue & White Smooth Metal
*The Free Motor Mover offer applies exclusively to new ERIBA Tourings and is available for a limited time. This offer can be withdrawn at any time. Terms and conditions apply. Not valid in conjunction with any other promotions. Please contact us for further details.