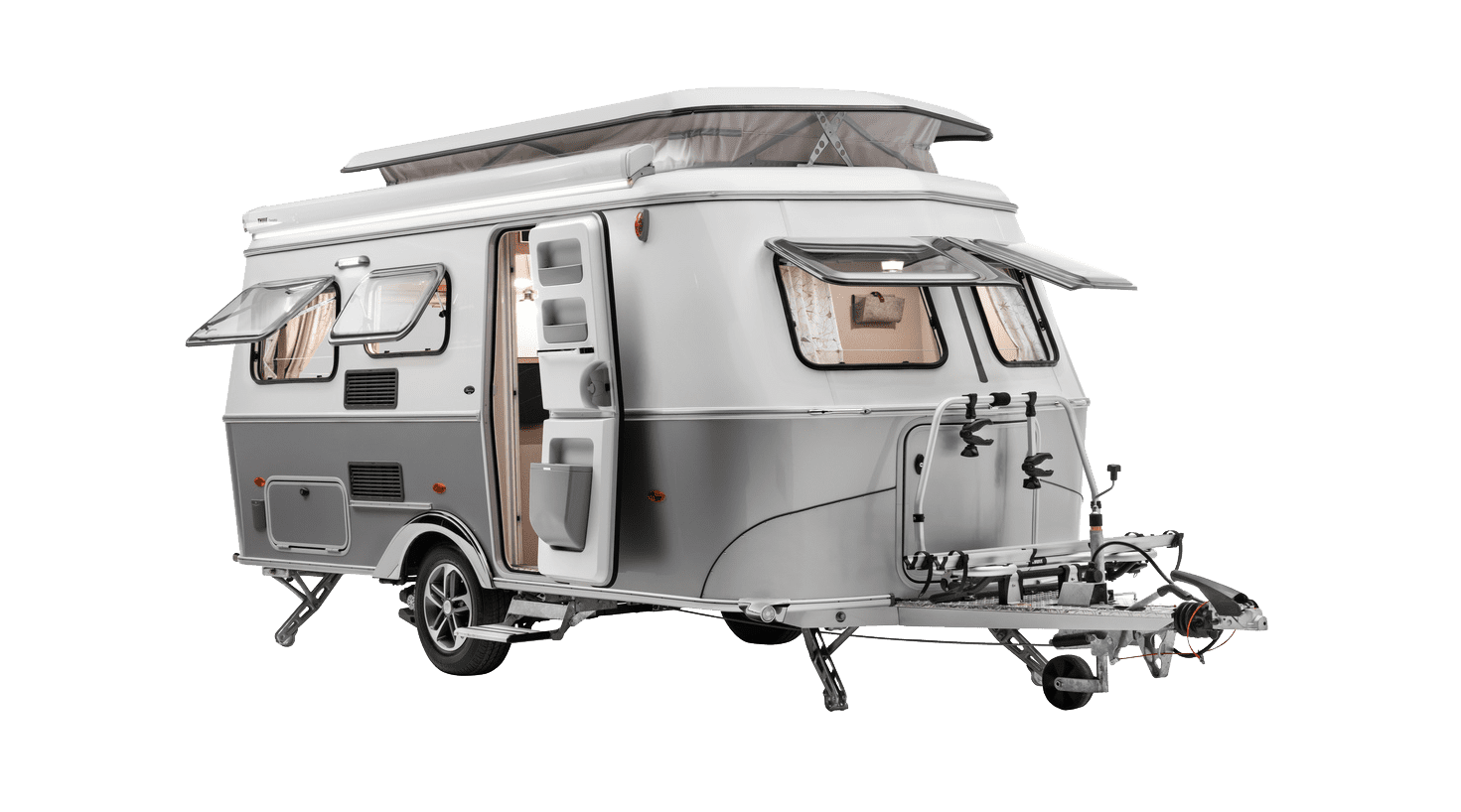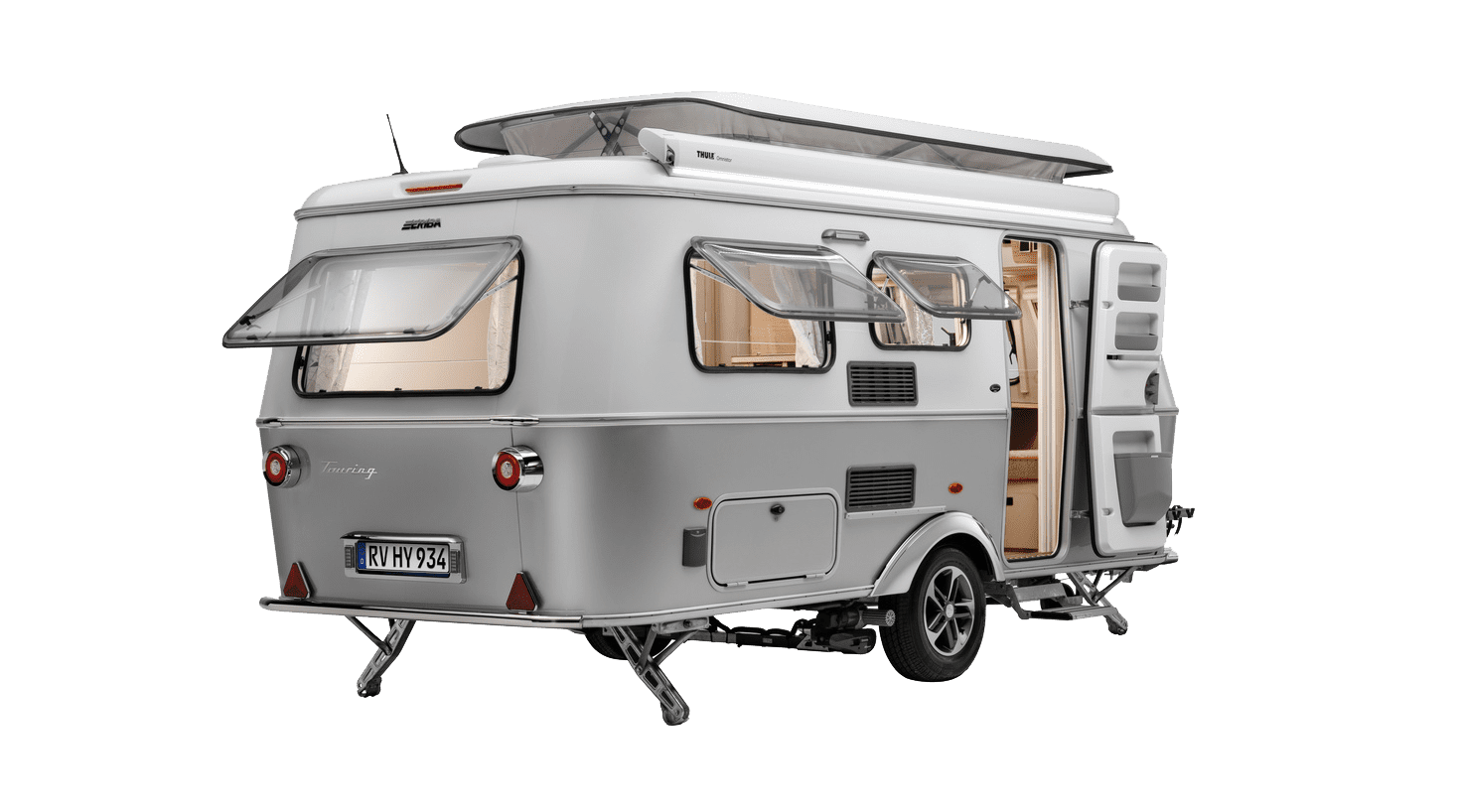 FREE MOTOR MOVER OFFER!
Take advantage of our limited-time special offer of FREE MANUAL MOTOR MOVERS with all new ERIBA Touring Caravans, or upgrade to automatic for just an additional £200!*


Marrying sophistication with innovative design, the ERIBA Touring 530 caravan redefines the travel experience. Crafted for the discerning caravanner, its sleek aesthetics and spacious interiors invite adventurers to indulge in unparalleled luxury and comfort, making every journey not just a trip, but a treasured memory.
Striking Aesthetics & Aerodynamics
Standing as a marvel of contemporary design, the ERIBA Touring 530 embodies elegance and aerodynamics in equal measure. Its sleek profile not only ensures optimal performance but also promises to be the centre of admiration wherever it's pitched up.
Spacious Interiors & Relaxation
Stepping inside unveils an oasis of comfort and style. The caravan boasts a generously sized interior, designed to cater to every caravanners whim. The cosy seating area serves as the perfect haven to rejuvenate after a day brimming with adventure, offering a blend of luxury and relaxation.
Culinary Delights on the Go
The Touring 530 is a testament to the notion that a caravanners culinary experience shouldn't be compromised. Its functional kitchenette is primed for culinary adventures, ensuring that delectable meals are always within reach, even amidst nature.
Restful Slumbers & Dreams
The sleeping space in the Touring 530 is a sanctuary of peace. Crafted for comfort, this area promises serene nights, ensuring caravanners wake refreshed and ready to embrace the adventures of a new day.
Modern Amenities & Comforts of Home
The caravan takes a no-compromise approach to sanitation and personal care. Its washroom, fitted with a toilet, sink, and an optional pull-out shower head, ensures caravanners have the essentials they're accustomed to, even miles away from home.
Ingenious Storage & Organisational Brilliance
Space is the ultimate luxury in a caravan, and the Touring 530 ensures it's judiciously used. Ingenious storage solutions and a clever layout make organisation effortless, ensuring belongings have their rightful place.
Performance, Stability & Peace of Mind
Constructed with precision, the Touring 530's lightweight yet robust frame guarantees smooth journeys. Its exemplary towing performance and unparalleled stability mean caravanners can focus on the journey and the memories, rather than the mechanics.
360 Tour
Legend & Urban
The ERIBA Touring 530 is available in the following finishes
Carra White in Hammer-tone (Standard)
White & Silver Smooth Metal
Crystal Silver Smooth Metal
Nugget Gold & White Smooth Metal
Tango Red & White Smooth Metal
Harbour Blue & White Smooth Metal
Examples of these can be found on our main ERIBA Touring page.
*The Free Motor Mover offer applies exclusively to new ERIBA Tourings and is available for a limited time. This offer can be withdrawn at any time. Terms and conditions apply. Not valid in conjunction with any other promotions. Please contact us for further details.