E&P Locating the Auto Retract Button
In situations where there is minimal power, or your jacks don't retract when auto-tract is pressed, here is how to locate the auto-retract button.
---
Location: The auto-retract button can usually be found under seats and looks like the image.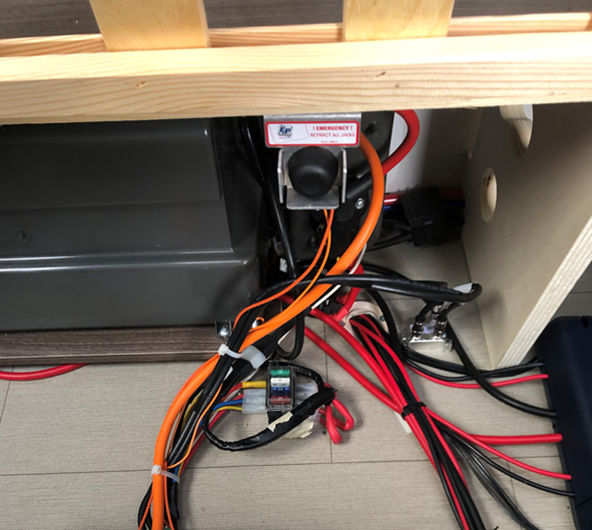 ---
How to use: Press and hold the black button until all jacks are retracted.
---
Information supplied from ep-hydraulics.co.uk
While we have made every attempt to ensure that the information on these pages has been obtained from reliable sources, Adventure Leisure Vehicles Ltd is not responsible for any errors or omissions, or for the results obtained from the use of this information. All information on this page is provided "as is", with no guarantee of completeness, accuracy, timeliness or of the results obtained from the use of this information, and without warranty of any kind, express or implied, including, but not limited to warranties of performance and fitness for a particular purpose. In no event will Adventure Leisure Vehicles Ltd including employees be liable to you or anyone else for the decision made or action taken in reliance on the information on these pages or for any consequential, special or similar damages.