New Landseer Motorhomes For Sale
The New Ford Landseer
Introducing the New Ford Landseer, a campervan that exceeds expectations and redefines the concept of versatile travel. Meticulously designed to cater to the desires of modern campervan enthusiasts, it seamlessly combines technical excellence, innovative features, and a deep understanding of your needs.
Embark on a new chapter of adventure as you unlock the potential of the New Ford Landseer. With our extensive experience in the motorhome and campervan industry, we have carefully crafted a vehicle that will elevate your journeys to new and exciting heights.
Discover the freedom of having the Only Vehicle You Will Ever Need. Whether you're embarking on the school run, going shopping, or shuttling your children to their various activities, the Ford Landseer is the perfect companion. With its 5 to 7 belted safety tested seats and Isofix points for children, it offers unparalleled convenience and versatility.
Imagine the possibilities as your campervan effortlessly transitions from being your daily driver to a spacious mobile office or even your regular holiday accommodation. With its ample sleeping space for four adults and an extra-large volume carrying capacity, the Landseer is a van for all occasions.
The Landseer Specification… "luxury as standard"
Brand New Ford Transit Custom Kombi (L1H1/SWB or L2H1/LWB)
2.0L EcoBlue engine (Euro 6) with cruise control
Short-wheelbase dimensions - 4.97m long, 1.98m wide, 2.13m high
Long-wheelbase dimensions - 5.33m long, 1.98m wide, 2.13m
Traction control, electronic stability control and hill start assist
Halogen Projector Headlamps with LED Daytime Running Lights and static cornering front fog lights
8-way manual driver's seat with cushion tilt with armrest
8-way manual single passenger seat with armrest
Driver and passenger heated, swivel seats; with drop-down handbrake for convenience
Front Air conditioning
Metallic paint as standard (Solid body colours if preferred) - please refer to our colour range
16" Alloy Wheels (after market alloys are available upon request)
DAB/AM/FM radio w/2 USB, 8" Colour TFT multi-touch screen & BT (SYNC 3 with Android/Apple CarPlay)
Perimeter anti-theft alarm
Electronic Immobiliser
Front and Rear parking sensors
Maximum GVW 3200kg/3400kg (dependant on engine variant 320 vs. 340)
3-year/100,000 Ford Manufacturers Vehicle Warranty
Stylish, spacious interior cabinet designs with LED mood lighting - Solid Oak worktop counter
Manually operated, in-house blackout blind system
Five travelling seats
SCA pop-top roof system, with integrated roof bed (froli sprung) - Metallic or solid colour-coded roof
Underslung 40L fresh water tank with level indicator, and 40L waste water tank- "Winter-proof" insulated tanks
German crash-tested multi-position sliding rear seat system- with 3 x 3-point safety belts
Rear isofix points
Webasto Air-heater with multi-function smart controller
Webasto Isotherm 42L 'cruise elegance' refrigerator
CAN or Dometic Smev - double-burner hobs/sink combi unit with tap
Thermal cab screens included to fit Ford Transit Custom (Reimo - full 3 pc set)
150w Solar panel and CTEK smart charger
NCC Approved 100Ah Platinum Leisure Battery
3-year/40,000 Landseer Habitation and Conversion Warranty
2022/23 Season Pricing (OTR* inc VAT)
Ford Landseer 130ps 6 Speed Manual - 320S (SWB) £ 62,595
Ford Landseer 170ps 6 Speed Manual - 340S (SWB) £ 64,980
Ford Landseer 170ps 6 Speed Automatic - 340S (SWB) £66,375
Ford Landseer 130ps 6 Speed Manual - 320L (LWB) £ 65,595
Ford Landseer 170ps 6 Speed Manual - 340L (LWB) £ 67,980
Ford Landseer 170ps 6 Speed Automatic - 340L (LWB) £ 69,375
*All Landseer vehicles are fully tested and approved as motor caravans, through either the DVSA's Individual Vehicle Approval (IVA) Schemeor the VCA's National Small Series Type Approval Scheme (NSSTA)
**Please note that this price list is subject to change, as component price fluctuations are increasingly unpredictable/volatile
Features Include:
The Ford Transit Custom

The new breed of Ford Transit Custom offers a car like driving experience. It is robust, functional, and reliable, with superior levels of design and craftsmanship. Now, it delivers an even wider range of innovative features and smart technologies. The result is a vehicle that is more refined and sophisticated than ever before

Ford EcoBlue Engine

Power, economy and reduced emissions. The New Transit Custom features a range of 2.0-litre Ford EcoBlue diesel engines. With an AdBlue® catalytic reduction system converting NOx exhaust gas emissions into nitrogen and water, every engine meets the stringent Euro 6.2 emissions standards. The vehicle is even available as a mild Hybrid Electric Vehicle (mHEV) for even greater fuel economy and reduced emissions.

Luxury as Standard

Our conversions include many luxuries, which most companies consider options at extra cost, with the sole purpose of making your journey and experience both comfortable and enjoyable. These include: - Front air conditioning - Driver and passenger heated swivel seats with armrest - Stylish and spacious interior cabinet design - Solid oak worktops - Smev double burner hob - 42L capacity fridge - Two interior tables - Metallic paint - Webasto space heater with multi-function smart controller - Contemporary blackout blinds and double USB/240V sockets - High power leisure battery and solar panel technology.

Spacious Living

A Landseer campervan has one of the largest cubic volumes of any campervan in its class, and affords maximum living space and plentiful storage areas, allowing for luxurious, 'home away from home' living. The highest quality, elevating roof system provides great height and an integrated double roof bed. The components in the roof system such as the canvas and seals have been designed and engineered for maximum longevity and ease of use.

Versatile Seating

With the option of five, up to seven stylish and comfortable, safety tested travel seats which can be secured in a series of versatile configurations, the Ford Landseer offers true versatility. The bed seat can be locked down in any position from the front to the rear of the vehicle and is fully approved for travel in any desired position. Driver and passenger heated swivel seats with armrest adds to your comfort. Leather and colour options available.

Contemporary, Functional Kitchen

The Ford Landseer has a truly contemporary, high quality kitchen. The kitchen units have been designed to optimise the space within the vehicle and provide maximum storage with spacious cabinet interior design. Other features include solid oak worktops, a twin burner hob, sink, fridge and optional oven.

Safety

Your safety is our priority and your trust and confidence in the safety of your vehicle is paramount. With this in mind, all vehicles include a German crash tested, sliding rear 3-person, 3-point safety belted seat system with rear Isofix points. The vehicle itself has front and rear parking sensors and an alarm. All Landseer vehicles have been fully tested and approved through either the DVSA's IVA scheme or the National Type Approval scheme, so you and your loved ones can travel with confidence and full peace of mind.

Sleep Well

The Ford Landseer boasts among the largest sleeping areas in its class, with a comfortable, generous, and easy to configure double bed. Upstairs provides a spacious double for both adults and children alike, with good viewing through three generous windows. Ambient task lighting is provided in both sleeping areas, in addition to generous under bed storage.

Lighting

The lighting in the Ford Landseer is both functional and atmospheric; it can create a cosy atmosphere within your camper at night, with dimmable LED roof and floor 'mood' lighting as standard, or it can provide a bright and vibrant atmosphere. Task lighting is provided in functional areas such as the kitchen cupboards with undercabinet lights, wardrobe lighting and stalk lights for reading.

Storage

At Landseer we have thought carefully about maximising the internal storage space. We have therefore included a generous selection of cupboards, drawers, under-bed storage and an illuminated wardrobe space, with hanging rail for clothes, so you don't have to give up home comforts when travelling. You can also easily slide the seats forward to maximise carrying space.

Inside - Outside Living

With a Landseer campervan you can bring the inside out and enjoy the best of both worlds. Extend your living area with the optional addition of a 2.6 metre easy to use, wind out awning. This area can be used to relax in with food or drink; or it could provide that welcome extra space for the whole family to enjoy.

Versatile Use

Working patterns have changed during the evolving Covid-19 pandemic, with working from home becoming necessary or desirable for many. Increasing demand for this new way of working presents both new challenges and opportunities. A Ford Landseer could be the perfect working space away from home and its many distractions. Set yourself up for success by making the Landseer your designated private office, somewhere you can concentrate and focus. It can easily be utilised as a mobile office or showroom, allowing you to still work alone as much as possible but giving you more choice.

Accessibility

With a Ford Landseer, there are no barriers to freedom. Our vehicles can be adapted to offer accessibility and mobility configurations, through our available seating and access ramps. Please enquire for further information.

Innovation and Technology

At Landseer Leisure we continually strive to undertake research and development into new products such as those to harness solar energy which creates clean, renewable power from the sun and importantly benefits the environment. Each Landseer campervan has solar panel technology incorporated into the design as standard. An exciting new optional extra is our 'off grid' eco pack which includes a 150 Ah Lithium battery and powerful 150-watt solar panel.
Optional Extras
Bi-Xenon Headlamps and static bending headlamps £660
Adaptive, intelligent Ford cruise control £600
Integrated Ford Satellite Navigation system £846
Ford Sat Nav, with Adaptive Ford cruise control £912
Ford Premium Visibility Pack (rear camera, lane keeping alert) £660
Ford towbar with 13-pin hookup £390
Towbar with 13-pin hookup (after market product) £580
Detachable swan neck towbar,13-pin hookup (after market product) £770
Electric one-touch smart blind system (in lieu of manual blind system) £995
SMEV Mini Grill £440
Webasto X100 Diesel Cooker (with separate sink basin) £1,390
Webasto hot water system, with blown air heater £1,295
Rear shower attachment £195
External BBQ Point/hookup £199
Thule Omnistor 2.6m Roll out Awning with LED underlighting £849
Full premium leather upholstery (colour swatch available) £2,450
Lithium Battery upgrade - Lifos 105Ah with bluetooth connectivity £899
Duvalay memory foam mattress topper £220
Thule electric side-out step with relay £495
Fiamma Carry Bike (Model: 2 Bikes/tailgate mounted) - fitted £570
Fiamma Carry Bike (Model: 3 Bikes/tailgate mounted) - fitted £610
Additional single, removable, crash-tested seat (price per seat, 2 maximum) £1,650
Scorpion - Thatcham Approved Tracking and Immobilisation (models S7, S5 & S5+) - POA
Official F.O.R.D Grille (with metallic graphic accent) £335
Thetford porta-toilet £120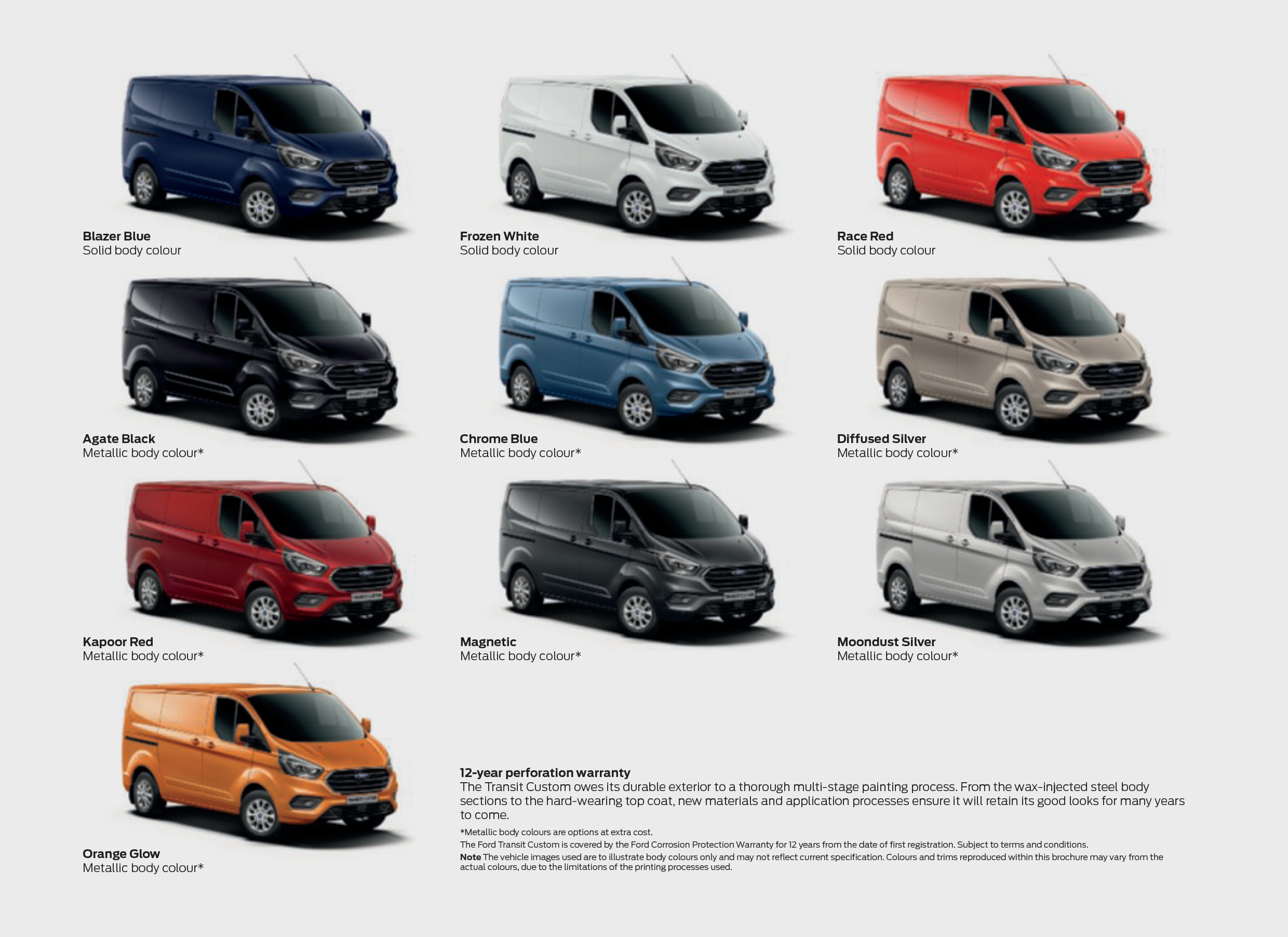 *All Landseer vehicles are fully tested and approved as motor caravans, through either the DVSA's Individual Vehicle Approval (IVA) Scheme or the VCA's National Small Series Type Approval Scheme (NSSTA)
**Please note that this price list is subject to change, as component price fluctuations are increasingly unpredictable/volatile